Becky McLain, Escrow Assistant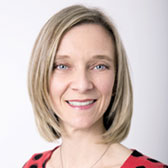 Brief Background: Becky's real estate industry experience started as a fluke. After she was laid off, a friend asked if she wanted to answer phones for a mortgage company to help while their receptionist was on medical leave. She stayed with the mortgage company and made her way to Closing Manager and the commercial lending field. Becky took a break from the industry to take on the most important job of all — Mom. After a couple of years, she went back to work as a temp which brought her to Midtown to try her hand on the title side of the business. She is learning new things every day. Becky feels she found her way to a great group of people who work together well and are very supportive of each other.
Business Philosophy: Every job performed is somehow customer service oriented. It's not just the duty of a "customer service representative" in a call center. Provide the highest level of customer service possible; and ask for the help of someone else if what you can provide is not enough for the customer.
Contact