Debbie Hernandez, CESA, Escrow Officer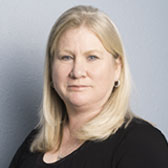 Brief Background: Debbie has been in the title business since 1996, starting as a temporary data entry clerk at a title company in Beaumont, Texas. From there she moved to College Station in 1997 and went to work for a small but growing title company where she remained for 17 years, watching that company grow into the largest in Brazos County. Her family moved to Georgetown in October 2014 which is also when she joined Midtown Independence Title. She earned her CESA Designation in June, 2010 and decided to join the Certification Committee to help promote this worthy designation. Debbie and her husband have one daughter, they enjoy family movie nights and are very active in church.
Business Philosophy: My business philosophy is simple. The customer is the reason I am here. I know that each file is not MY only file, but it may be THEIR only file, so I try to treat them as such. I feel our customer service will keep them coming back and refer us to friends and family and co-workers. I feel I have a good work ethic and strive to reflect that in my everyday actions. I feel that we are all a team and have the same goal in mind, to help the customer get closed.
Contact