Lucille Moreno, Receptionist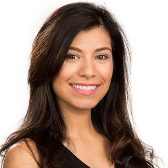 Brief Background: Lucille joins Midtown with years of experience in administration and customer service in the oilfield industry. She moved to Austin recently and stepped into the title business here at Midtown. While always carrying a full time position, Lucille is also a soldier for the Texas Army National Guard. Not only does she have the passion to strive and do better, but also to help people with anything she can.
Business Philosophy: "Pleasure in the job puts perfection in the work." Take pride in the position you carry and your dedication will be seen.
Contact