Michelle Black, Escrow Officer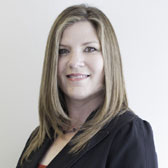 Brief Background: Michelle has 10 years of experience in the Title Business. She worked as Terri Saraceno's Assistant for 6 years and considers Terri her mentor. She is thrilled to be back working at Midtown as an Escrow Officer with Terri. Her experience is in residential resales, refinances, REO's, short-sales and complicated inheritance/estate issues. Michelle has 3 boys who are very active and keeps them busy with sports participation. She has one in Taekwondo and two in select baseball and football. When they are not at baseball tournaments on the weekends, the family enjoys game nights, movies and cook-outs with friends and family.
Business Philosophy: Michelle takes care of everyone as if they were her own family. We see all different types of people from all walks of life in this business, and she wants each person to know that she will do everything she can to make sure their transaction is handled correctly and professionally. Michelle wants the individual buyer/seller/borrower to leave here with a great impression of Midtown.
Contact