Oscar Flores, Escrow Assistant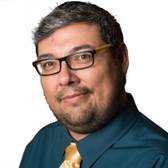 Brief Background: Oscar has worked in the title and closing industry since 2005 and spent much of his career working for some of Northwest Arkansas' best title and closing companies. He worked a variety of transactions from reception and opening files to coordinating, closing and shipping files. He came to Austin multiple times per year when he was younger for music competitions and fell in love with the city. In the fall of 2016, he decided to move closer to home and joined the Midtown Independence Team. Texas has a few different rules and regulations versus Arkansas but he looks forward to learning them.
Business Philosophy: Oscar had the pleasure of working from a few different angles in this business along with some great people. The one thing that all those years helped him shape was his view in customer service. We can't move forward unless we build a relationship with the customers we have. It's great when you have a group of people who are dedicated to a common goal… great customer service.
Contact